Living with Nature
– Long term stays
Mojo is an ideal place for those who want to get out of the city for more than just a weekend. Only by spending some leisurely time in a place can you begin to appreciate what it has to offer. Our cottages have become self-contained units with kitchen facilities so we encourage long-term stays. The deluxe cottages have access to wi-fi and 220V charging points so one can even work from here. Weekly and monthly rentals are possible at attractive rates. Inquire for details.
Drongo (Plantation) Cottage
available from October 1st 2020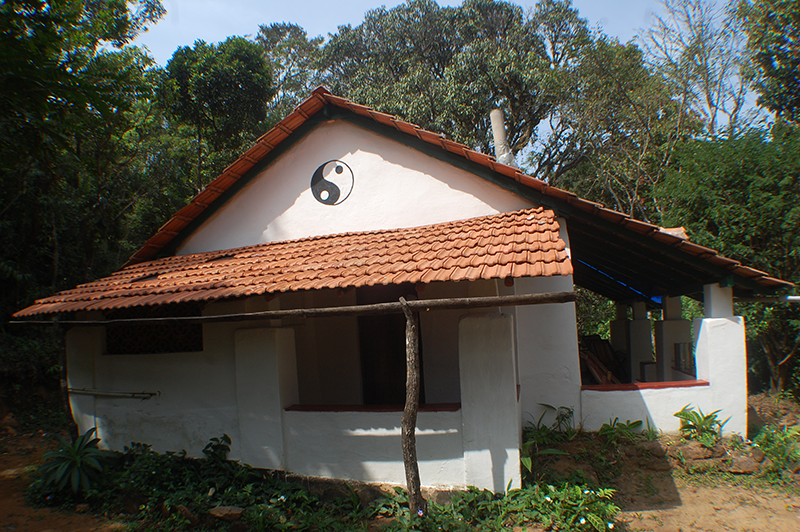 This lovely, secluded cottage has been refurbished with a new attached kitchen to make it an ideal self-contained long-term rental unit. It features 2 spacious bedrooms (one of which can be converted to dining/living area space), 2 bathrooms and 3 verandas so it is ideal for a family.
It is powered by a new solar system so now there is 220V current available inside the cottage itself for charging needs. There is mobile signal available at the cottage and even good internet connectivity using a Portable 4G Hotspot Wi-Fi Data Device. You can now live in the lap of nature and stay connected to work.
The adobe construction gives it a special feel and with the new additions, it will become a favorite for researchers, artists, writers, photographers and just about anyone wanting to experience peace, solitude and sustainable living.
Faraway Cottage
Long-term budget accommodation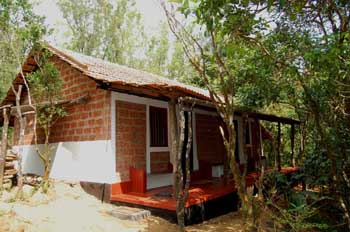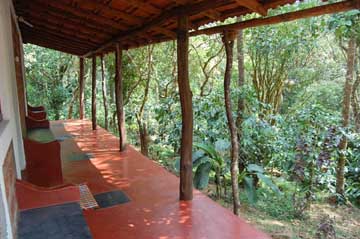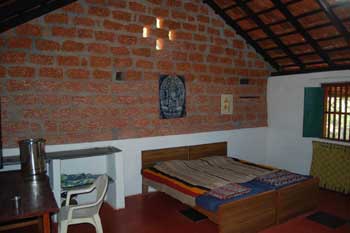 Enjoy the luxury of a simple life with clean air, pure water, beautiful surroundings and a negligible carbon footprint.
Our secluded, self-service, Faraway Cottage overlooks a beautiful densely forested valley
and comes with 2 spacious rooms, a small furnished kitchen and separate western bathrooms with a traditional wood-fire hot water system. It features 12v solar lighting but there is no 220v current.
Available for weekly or monthly rental

Note: Faraway Cottage not available until December 2020.